It's day four of the Festival and there's still so much to see in our jam-packed programme! As the rainy weather continues there is no better time to be in the cinema soaking up unmissable films and culture.
Read on to discover programme highlights for Monday, 14th November, such as outstanding and unique short films from Ireland and across the globe in Irish Shorts 5: Non-Competition and International Shorts 1: ROYGBIV, a magnificently shot and intense historical drama in Godland, and more.
All Festival tickets and passes (including our 5 Film Cinema Pass) are on sale now.
---
SELLING FAST – GODLAND
A dark and intense historical drama from the 19th century, written and directed by Icelandic artist and director Hlynur Pálmason, follows a young, inexperienced Danish priest who travels to a remote Icelandic island to build a church and serve the local parish. On this already difficult journey, he is challenged even more by his paranoia and ignorance. The beautiful yet hostile face of Iceland exemplifies prejudice and colonialism in this gorgeously shot film.
Eligible for selection for the LUX Audience Award Shortlist – European Film Academy Nominated Title
Gate Cinema – Mon 14 – 20:00
---
SPECIAL GUESTS AT CIFF
Concrete Keys + Director Q&A
Natasha Bourke's first feature experimental film, Concrete Keys (7.30pm, Gate Cinema) was shot over several years in the former FÁS building on Sullivan's Quay. The film points a darkly comedic finger at the corporate institutions overtaking our world, and how this changing landscape affects art itself.
Filmmaker & artist Natasha Bourke will be in attendance and participate in a post-screening Q&A with Maximilian Le Cain.
Gate Cinema – Mon 14 – 19:30
Irish Shorts 5: Non-Competition + Filmmaker Q&A 
Catch a unique selection of documentaries and spectacular animations, featuring the work of some of Ireland's best-emerging filmmakers, at 1pm in the Gate Cinema.
Mount Trenchard director Jamie John Goldrick will participate in a post-screening discussion with CIFF Senior Programmer Don O'Mahony.
Gate Cinema – Mon 14 – 13:00
---
DISCOVERY CHOICE
International Shorts 1: ROYGBIV
From an experimental love letter to Italian cinema to a young woman who persuades a hyena to take her place at a dinner dance, these eclectic shorts combine reality with fiction, a truly immersive treat for the imagination.
Gate Cinema – Mon 14 – 15:30
Martika Ramirez Escobar's debut feature follows retired action film screenwriter Leonor Reyes, who ends up in a coma after a television set falls on her head. Despite being still, her mind is engulfed in her own unfinished screenplay, throwing her into an action-packed journey.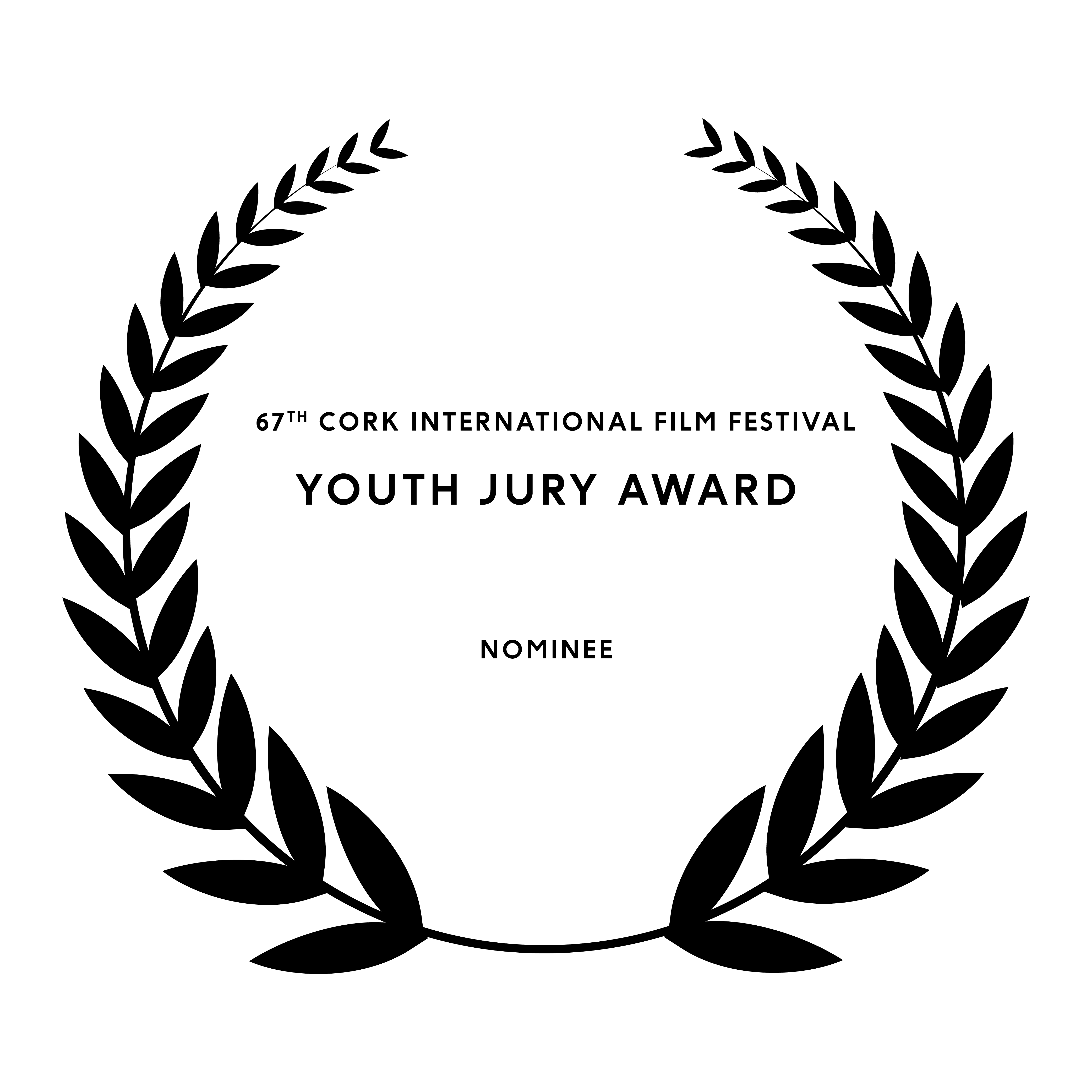 Winner, Sundance Film Festival 2022, Special Jury Prize for Innovative Spirit
Triskel – Mon 14 – 14:30
---
CIFF QUIZ NIGHT
Are you the biggest film fanatic this side of the River Lee? Do you think you know more about films than the entire CIFF programming team put together?
The CIFF Programmers are amongst the greatest film buffs in Ireland. Together they make up the MisCIFF Makers, arguably the most formidable film quiz team in the country. The question is… can they be beaten?
If you're up for the challenge, then put your cinephile skills to the test by taking on the MisCIFF Makers at our CIFF Quiz Night on Wednesday 16th November at Bodega, Cornmarket Street, Cork, 7.30pm – 9.30pm.
The first 'round' is on us (a beer or non-alcoholic beer) and thereafter drinks can be purchased at Bodega's bar where they have a great selection, including the very finest in craft beers and of course their speciality whiskies with over 600 varieties from around the world on offer. There is also a good menu with some tasty dishes if you need to feed your brain!
This is a free event for teams of up to 6 people or, you can join a team and meet other like-minded film fanatics. Places are limited and it's on a first-come, first-served basis. Book now to reserve your table or seat ASAP
---
JOIN US AT OUR FESTIVAL CLUB IN THE PAVILION
Soak up the Festival atmosphere in the beautiful, cinematic surroundings of The Pavilion, Carey's Lane, Cork, every night during the Festival from 9.30pm.
Hosted by The Pavilion and sponsored by our official Drinks Partner, Murphy's.