The final week of CIFF2023 is fast approaching and promises a cinematic extravaganza. Dive into the immersive virtual world of Knit's Island with an unmissable panel discussion, relish the final Guilty Pleasure strand film, Contamination, by the master of "It's so bad, it's good", Luigi Cozzi, and much more. We are also excited for a night of film trivia in our sold-out Cork Film Trail Pub Quiz in The Pav this Wednesday 22nd. Read on below for more information.
All Festival tickets and passes (including our 5 and 10 Film Cinema Passes) are on sale now at corkfilmfest.org and via the myCIFF app.
---
WE WILL NOT FADE AWAY (MY NE ZHASNEMO)
Embark on a captivating journey through the lens of Alisa Kovalenko's documentary We Will Not Fade Away, where the Donbass region's tumultuous backdrop collides with the dreams of five diverse teenagers. Before the Russian invasion of Ukraine, witness a snapshot of hope and distraction as these resilient youths find solace in a Himalayan expedition to Nepal.
In a world overshadowed by conflict, Kovalenko's film paints a vivid picture of possibility, achievement, and relief, revealing the untold stories of these young lives amid the chaos that defines their adolescence. (3pm, Mon 20th Nov, Triskel)
Official Selection – Berlinale 2023, Thessaloniki International Documentary Festival 2023, Hot Docs 2023.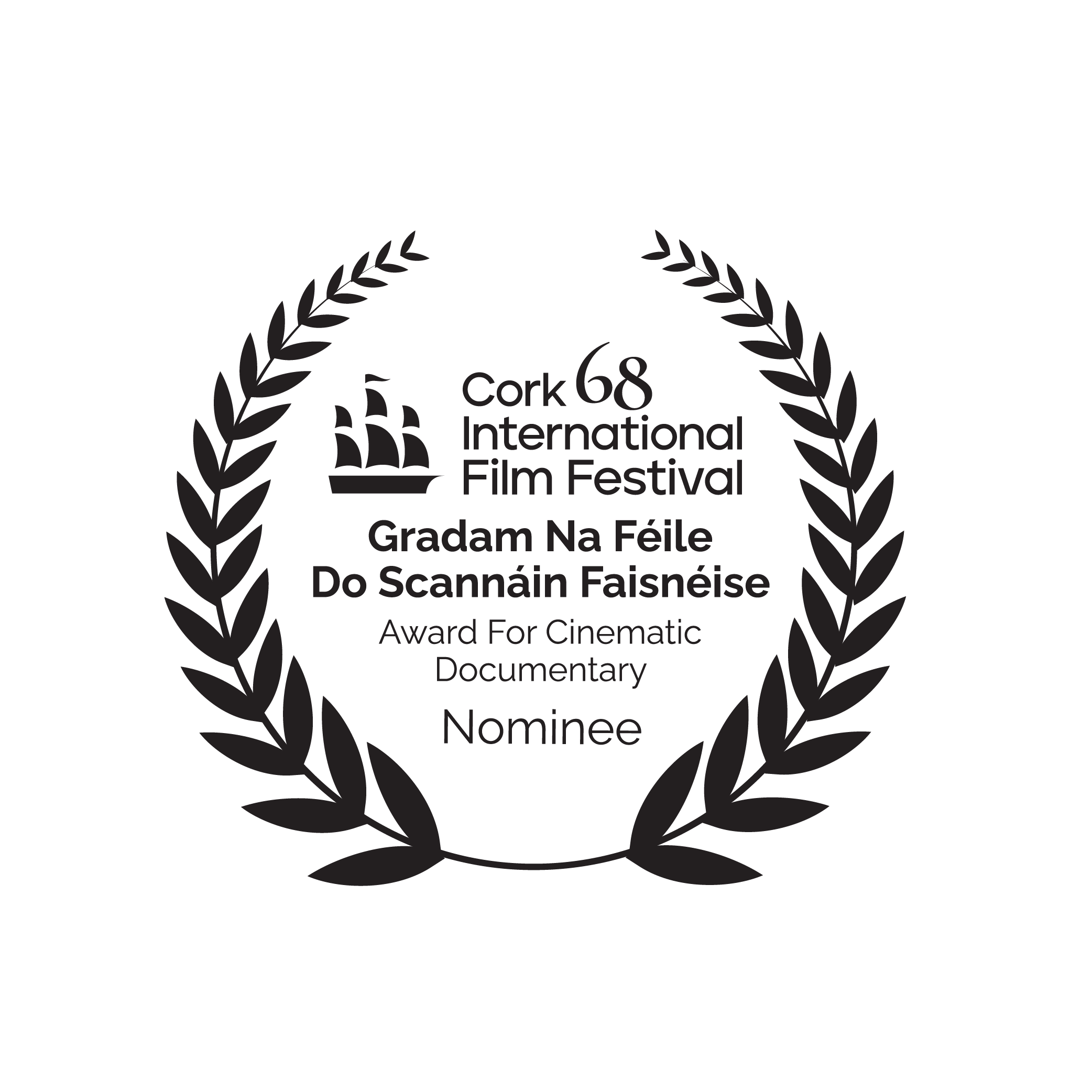 ---
KNIT'S ISLAND + POST-SCREENING PANEL DISCUSSION
Discover a wild virtual adventure as a French documentary crew sneaks into the bizarre, self-contained VR universe of Knit's Island. Encounter overtly religious cowboys, paranoid survivalists, anarchically brutal death squads, and hippy farmers—all within this captivating online realm.
Knit's Island blurs the lines between fiction and reality, immersing you in a world where the boundaries of the tangible and the fantastical are delightfully warped. Join the exploration of this surreal virtual landscape, a welcomed escape during a time when the real world feels strangely unreal amidst the backdrop of COVID. (5.30pm, Mon 20th Nov, Triskel)
With a post-screening panel, including Rory Cashin, Entertainment Editor of joe.ie, as part of 'Night of Ideas' with the French Embassy in Ireland.
Winner, Visions du Réel 2023 – Burning Light Award
---
DISCOVERY CHOICE: CONTAMINATION
Don't miss the final film in our Guilty Pleasures programme. Dive into the eerie world of horror with the maestro Luigi Cozzi (Starcrash, Hercules) as he takes a detour into the genre with his 1980 film, Contamination.
In the wake of the recent blockbuster Alien, Cozzi unfolds a chilling narrative where alien eggs surface in the heart of New York. Only a government scientist, a Brooklyn cop, and a disgraced astronaut stand in the way of the extraterrestrial plot to conquer the planet.
Brace yourself for the trademark low-budget special effects and B-movie dialogue that make Cozzi's films a true Guilty Pleasure. Get ready for a thrilling ride in this delightful schlocker that adds a touch of horror to Cozzi's repertoire. (8.30pm, Mon 20th Nov, Triskel)
---
ONLINE PROGRAMME
We're delighted to present a lineup of European films, all making their Irish premieres, available online nationwide from Mon 20th – Sun 26th Nov. These diverse tales promise cinematic magic and storytelling brilliance, featuring works where perfect lives unravel and unexpected arrivals alter destinies.
In Dark Ages, Angel faces a life-altering twist when an old family friend disrupts the tranquility. Luise, set in Alsace 1918, unfolds a tale of refuge, love, and war on a remote farm. Enter The Nothingness Club, where the many personas of poet Fernando Pessoa come alive in an office under his watchful eye.
Magnetic Fields takes you on a chance encounter as strangers explore an island in search of the perfect spot to bury a mysterious metallic box. In Melchior the Apothecary, a medieval Tallinn apothecary solves crimes with science over superstition. Lastly, Plastic Symphony delves into the bond between stepbrother street musicians, exploring ambition's toll on their unbreakable connection.
After this content becomes available, you'll have seven days to start watching. Once you begin, you'll have 30 hours to finish watching a film.
---
ANOTHER COUNTRY – MYFANWY FROST-JONES PARALLAX EMERGING FILM ARTIST EXHIBITION
Step into the captivating world of Myfanwy Frost-Jones, the inaugural recipient of the Parallax Emerging Film Artist Bursary. Another Country is an immersive installation, comprising archival cine film, photographs, slides and correspondence from her grandparents' time in Uganda. Don't miss this visual journey reshaping history in the now. (11am- 4pm, Fri 3rd Nov – Sat 2nd Dec, Lord Mayor's Pavilion)
Artist Myfanwy Frost-Jones will be in conversation with artist and researcher Andrea Stultiens online on Fri 24 Nov. Free, but booking required here.
Please note: Lord Mayor's Pavilion is closed on Mondays
---
JOIN US AT OUR FESTIVAL CLUB INTERMISSION @ THE PAV
Round off your day of watching the best in cultural cinema and relax in the cosy surroundings and stunning interior of Intermission (Carey's Lane). Every night during the Festival from 9:30pm.
Festival Club sponsored by our official Drinks Partner, Murphy's.