Tonight, the winner of the Best New Irish Feature Award, proudly supported by The Irish Examiner, was announced by Oscar®-winning film producer and CIFF Patron Lord David Puttnam, at the highly anticipated sold-out International Gala and Irish Premiere of All of Us Strangers at The Everyman. 
From Monday 20th to Sunday 26th November, in addition to our in-cinema screenings, we are delighted to offer an online programme of European film highlights – all Irish premieres – available nationwide. We are also excited to premiere a unique film and performance event to mark the 1923 Commemoration at the Triskel on Tuesday 21st.
All Festival tickets and passes (including our 5 and 10 Film Cinema Passes) are on sale now at corkfilmfest.org and via the myCIFF app.
---
BEST NEW IRISH FEATURE AWARD
Cork International Film Festival is delighted to announce that the winner of the inaugural Best New Irish Feature award at the Festival is Paul Mercier's Prospect House. The award is proudly supported by The Irish Examiner.
The Jury comprised Academy Award®-winning film producer, education luminary and CIFF Patron, Lord David Puttnam; award-winning filmmaker Carmel Winters; and filmmaker and Head of Doc Station Berlinale, Zeynop Güzel, and the decision was announced in front of a sold-out auditorium in The Everyman for the International Gala and Irish premiere of All Of Us Strangers on Sunday November 19th.
Lord David Puttnam, Festival Patron and Chair of the Jury, said "As a Jury, we all felt it came across as a beautifully written, well-constructed and highly idiosyncratic parable. We felt it was a timely tale, a film which from start to finish kept its promise to its audience. Whilst always being very clearly Paul's voice, it succeeded in achieving a seamless transition from its internal theatricality to a genuine cinematic experience in a way that spoke to all of us."
---
1923 COMMEMORATION EVENT
1923 Commemoration Event: Souls and Shadows: Reminiscences on Ireland's Revolution (6pm, Tuesday 21st, Triskel)
Cork International Film Festival, in partnership with UCC, presents Souls and Shadows: Reminiscences on Ireland's Revolution is our 1923 Commemoration event.
In this exclusive premiere performance, Constance Markievicz, Michael Collins and Éamon de Valera reflect on Ireland's embattled era, interacting with live music and contemporary newsreels.
Written and directed by Barry Monahan, UCC Lecturer in Film Studies.
Followed by a Q&A session.
Presented in partnership with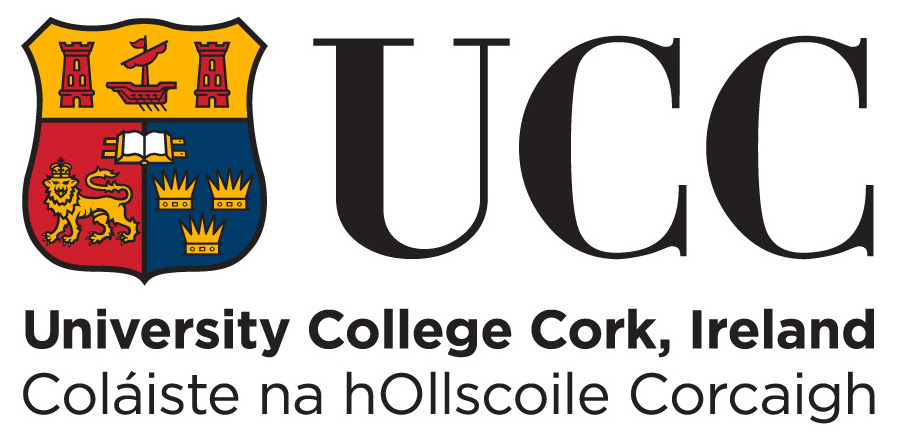 Proudly supported by Cork City Council Commemoration Fund

---
MY FRIEND LANRE + DIRECTOR Q&A
My Friend Lanre (5.45pm, Thursday 23rd at Triskel) 
Leo Regan and Lanre Fehintola have been friends, photographers and close collaborators for over 25 years. Around the turn of the millennium Lanre's complex relationship to heroin was documented in two ground-breaking films Don't Get High on Your Own Supply (1998) and Cold Turkey (2001).
Using this extensive archive Regan pulls together a tender, funny and deeply moving celebration of comradeship and creativity, while all the time attentively bearing witness to the passing of his beautifully infuriating friend.
This screening will be followed by a Q&A session with director Leo Regan.
The director and producer of My Friend Lanre will participate in Doc Day as part of our Industry Events.
Official Selection – Sheffield Doc Fest 2023
---
ONLINE PROGRAMME
We are delighted to offer an online programme of European film highlights – all Irish premieres – nationwide from Monday 20th to Sunday 26th November. Just like cinema screenings, online screenings have limited capacity so we recommend pre-booking:
---
EUNIC SHORT SHORTS FROM EUROPE
EUNIC Short Shorts from Europe (6pm, Wednesday 22nd Nov, St. Peter's)
Action, comedy, animation, drama – expect this and more from Short Shorts from Europe Film Festival – a selection of European short films of eleven member countries of EUNIC Ireland. Let Austria, France, Germany, Greece, Ireland, Luxembourg, Malta, Poland, Portugal, Slovenia and Spain entertain you with a variety of genres from contemporary, cutting-edge filmmakers.
---
CORK FILM TRAIL
Embark on a cinematic journey through the heart of Cork City with the 2023 Cork Film Trail. Celebrate our 68 years of the Festival through captivating visuals from the CIFF Digital Archive at five iconic locations:
St. Peter's Cork, CIFF Festival Hub, North Main Street
The Savoy, St. Patrick's Street
The Metropole Hotel (To Have & To Hold), MacCurtain Street
The Irish Examiner, Oliver Plunkett Street
City Hall Atrium, Anglesea Street
Navigate the city with our online Trail map and bite-sized podcasts, and discover Cork's renowned charm and hospitality at nearby pubs. Plus, stay tuned to our socials for the return of our popular free Trail pub quiz during the Festival.
The Cork Film Trail is presented in collaboration with our Creative Partner Babelfís and UCC, and sponsored by Murphy's.

---
HOTEL RECOMMENDATIONS
Looking for a place to lay your hat when visiting the 68th Festival or Cork City? We recommend our Gold Accommodation Partner, Rezz Cork, for a modern, affordable city-centre stay in the heart of The VQ.
Check out all our recommended hotels and travel tips on our Visit Cork page.