We are one week into the 68th CIFF and there is still plenty of time to discover great films, from premieres to cult classics and more.
Don't miss Alan Gilsenan's The Days of Trees, the final Best New Irish Feature Award nominee in our programme, followed by a Q&A with the director and hosted by renowned Irish comedian Tommy Tiernan. Additionally, we are delighted to announce the CIFF2023 Shorts Awards winners and 2024 Parallax Emerging Film Artist Bursary recipient. Read on for more information and recommendations on more Festival films and events.
All Festival tickets and passes (including our 5 and 10 Film Cinema Passes) are on sale now at corkfilmfest.org and via the myCIFF app.
---
68th CORK INTERNATIONAL FILM FESTIVAL SHORTS AWARD WINNERS ANNOUNCED
Following a screening of the UCC Lord Puttnam Scholars' short film, Close Shave at St. Peter's Cork earlier today, we were delighted to welcome CIFF Patron Lord David Puttnam, who announced the Shorts Film Award winners and the 2024 Parallax Emerging Film Artist Bursary recipient at the 68th CIFF.
And the winners are…
Grand Prix Irish Short Award – The Boat by director Luke Morgan
Grand Prix International Short Award – Basri & Salma in a Never-Ending Comedy by director Khozy Rizal
Grand Prix Documentary Short Award- Calls by director Ming-Wei Chiang
Best Director: Irish Short Award – Yellow Belt by director Allyn Quigley
Best Cork Short Award – Two for the Road by director Lochlainn McKenna Supported by Murphy's


Short Film Candidate for the European Film Awards 2024 – If the Sun Drowned into an Ocean of Clouds by director Wissam Charaf

Congratulations to all. The awards for Grand Prix Irish Short, Grand Prix International Short and Grand Prix Documentary Short Award are Academy Award®-qualifying, ensuring that the winners in Cork automatically join the Oscars®' long-list.
Asha Murray was announced as the recipient of the 2024 Parallax Emerging Film Artist Bursary.
---
THE DAYS OF TREES + Q&A WITH TOMMY TIERNAN
With recent documentaries on the subjects of Paul Muldoon (A Life in Lyrics, CIFF2022), Nöel Browne (The Seven Ages of Nöel Browne, CIFF2021) and The United Irishmen, which we presented at this year's Festival, we find Alan Gilsenan delivering another exceptional work in The Days of Trees.
Be immersed in an intimate and exquisitely crafted exploration of trauma that goes beyond the rest, a storytelling masterpiece with formal elegance, featuring the captivating Tomás Hardiman.
Join us for the screening, followed by a Q&A with the visionary director Alan Gilsenan, moderated byTommy Tiernan. (5.15pm, Sat 18th Nov, The Everyman)
In competition for the inaugural CIFF Best New Irish Feature Award, proudly supported by the Irish Examiner. The winner will be announced on Sunday 19th Nov.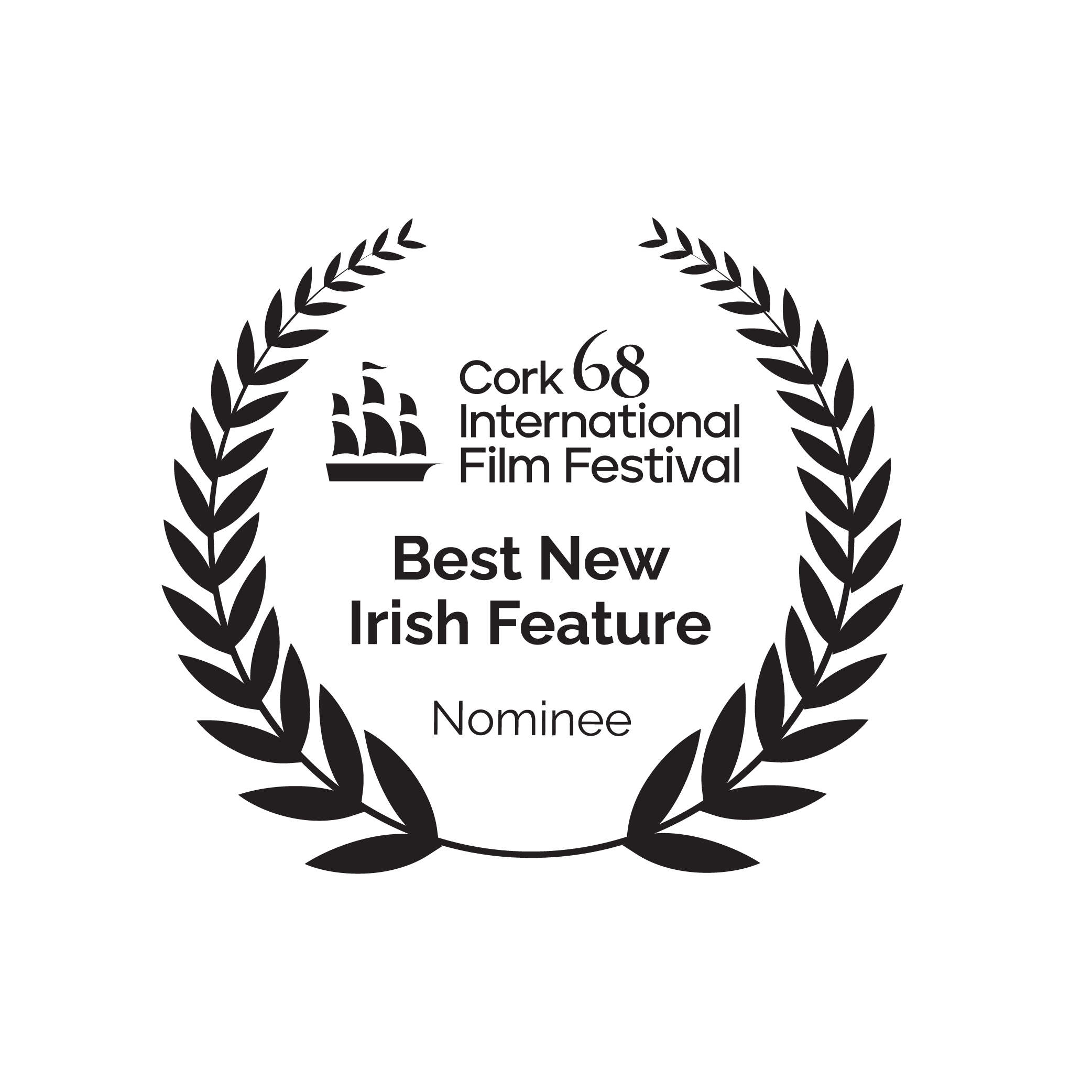 ---
DISCOVERY CHOICE: DESERTS (DÉSERTS)
Casablanca-based director Faouzi Bensaïdi blends comedy and mystique in his latest road movie. Join two bank reps turned debt collectors as they journey through the Moroccan deserts, chasing loan payments from humble villagers in exchange for goats and carpets.
But buckle up, because their work trip takes an unexpected twist when they encounter a mysterious stranger in handcuffs. It's a wild ride filled with laughter, intrigue, and a touch of the mystical. (12.30pm, Sat 18th Nov, Triskel)
Screening as part of the Directors' Fortnight programme, a selection of Cannes Film Festival's parallel section.

---
SHORTS PROGRAMMES
Irish Shorts 4: Out of Competition
Don't miss this collection of our top Irish short films from the past year. Including the latest creations from our previous Grand Prix winners, Aisling Byrne (Headspace, CIFF2022) in collaboration with Cork-based filmmaker Sinéad O'Loughlin, and filmmaking duo Nathan Fagan and Luke Daly (Flicker, CIFF2020), each story unfolds uniquely.
From a courageous Cork dog battling poaching in Namibia to the essence of life during Famine Ireland, and from the mysteries of an animated world, to the significance of timing at a Connemara wake, and a captivating interview, this programme is a cinematic journey through Ireland's diverse tales.  (12.30pm, Sun 19th Nov, The Everyman)
aemi Artist in Focus: Kevin Jerome Everson Programme
A programme of short works by the acclaimed filmmaker Kevin Jerome Everson, aemi's international Artist in Focus at CIFF2023 followed by a Q&A with the filmmaker.
Kevin Jerome Everson is the Commonwealth Professor of Art and Director of Studio Arts at the University of Virginia, Charlottesville. Everson's art practice encompasses photography, printmaking, sculpture and film, 12 features and over 200 solo and collaborative short form works to date. He is the recipient of the Guggenheim; the Berlin Prize; the Heinz Award; the Alpert Award for Film/Video and the Rome Prize. (10.45am, Sun 19th Nov, Triskel)
The programme will be followed by a post-screening discussion with the filmmaker led by UCC Head of Film & Screen Media Prof. Laura Rascaroli. 
Presented in partnership with:

Catch the world premiere of Spirit Messages, aemi's 2024 touring programme, making its debut at the 68th CIFF.
Curated by aemi for CIFF, Spirit Messages offers a glimpse into the most impressive moving image works by today's Irish and international artists. Don't miss cinema premieres from Amanda Rice and Niall Cullen, alongside new creations by Ross McClean, Jamie Crewe, Luis Arnias, and Dan Guthrie. (8.30pm, Sun 19th Nov, Triskel)
This screening will be followed by a Q&A session hosted by Daniel Fitzpatrick with Amanda Rice and Niall Cullen. 
Presented in partnership with:

---
THE HUMAN SURGE 3 (EL AUGE DEL HUMANO 3) + DIRECTOR Q&A
Get ready for an immersive experience as Argentinian filmmaker Eduardo Williams makes a triumphant return with a sequel to his 2016 debut, Human Surge.
Equipped with a 360-degree camera, he delves into the human perception of time, relationships, and digital images once again. It's a cinematic exploration that will leave you captivated and questioning the boundaries of the digital realm. (3.30pm, Sat 18th Nov, Triskel)
Followed by a Q&A with director Eduardo Williams, hosted by CIFF Director of Programming Anna Kopecká. 
---
DAYTIME HUB AT ST. PETER'S CORK
Join us each day of the Festival at our Festival Hub at St. Peter's Cork on North Main Street. As the heart of Festival activities, you'll have access to CIFF customer support service, a unique screening space, and a meeting point for events, along with our many filmmakers, jurors and industry professionals. (Opening hours: 10am-6pm, 9th – 26th Nov)